Welcome To The Fritsche Corporation Web Site!
The Fritsche Corporation is a Home Builder/Realtor with over a half century of experience. We own and manage over 1,200 apartments which TFC built! Don Cary is our Broker/Realtor. He was president of the Central Ohio Home Builders Association in 1989. He has many marketing awards. Don has helped hundreds of first-time and seasoned Buyers and Sellers! Call Don now at 614-496-7924 or email at doncary@mail.com
Buyers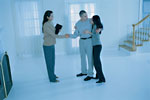 Contract Don Cary at 614-496-7924 or doncary@mail.com
Don has over 30 years expereance working with Buyers in finding the right home! He can help you in working with Builders, Realtors, HUD and Sheriff Sale Homes!
Sellers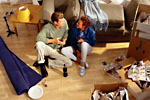 We can help you too, because we bring the Builder/Realtor Marketing Prospective to your Listing.
Call Don at 614-496-7924 or doncary@mail.com for information about our listing criteria.